BE STILL
These are a collection of landscapes taken while observing quiet times in nature. They are all multiple exposures in order to abstract the reality and describe my personal emotions of the observation. This ties my memory with my visual experience.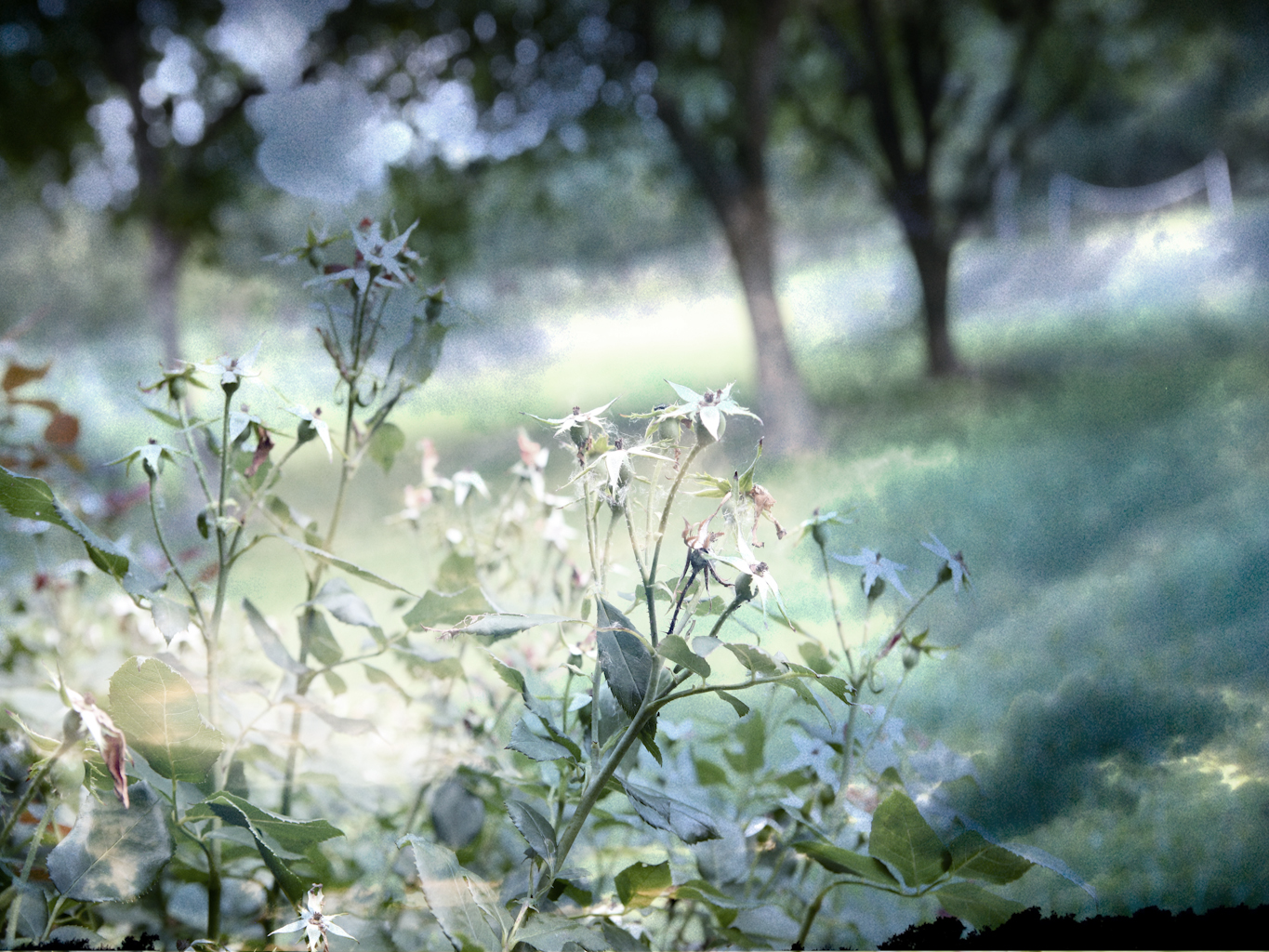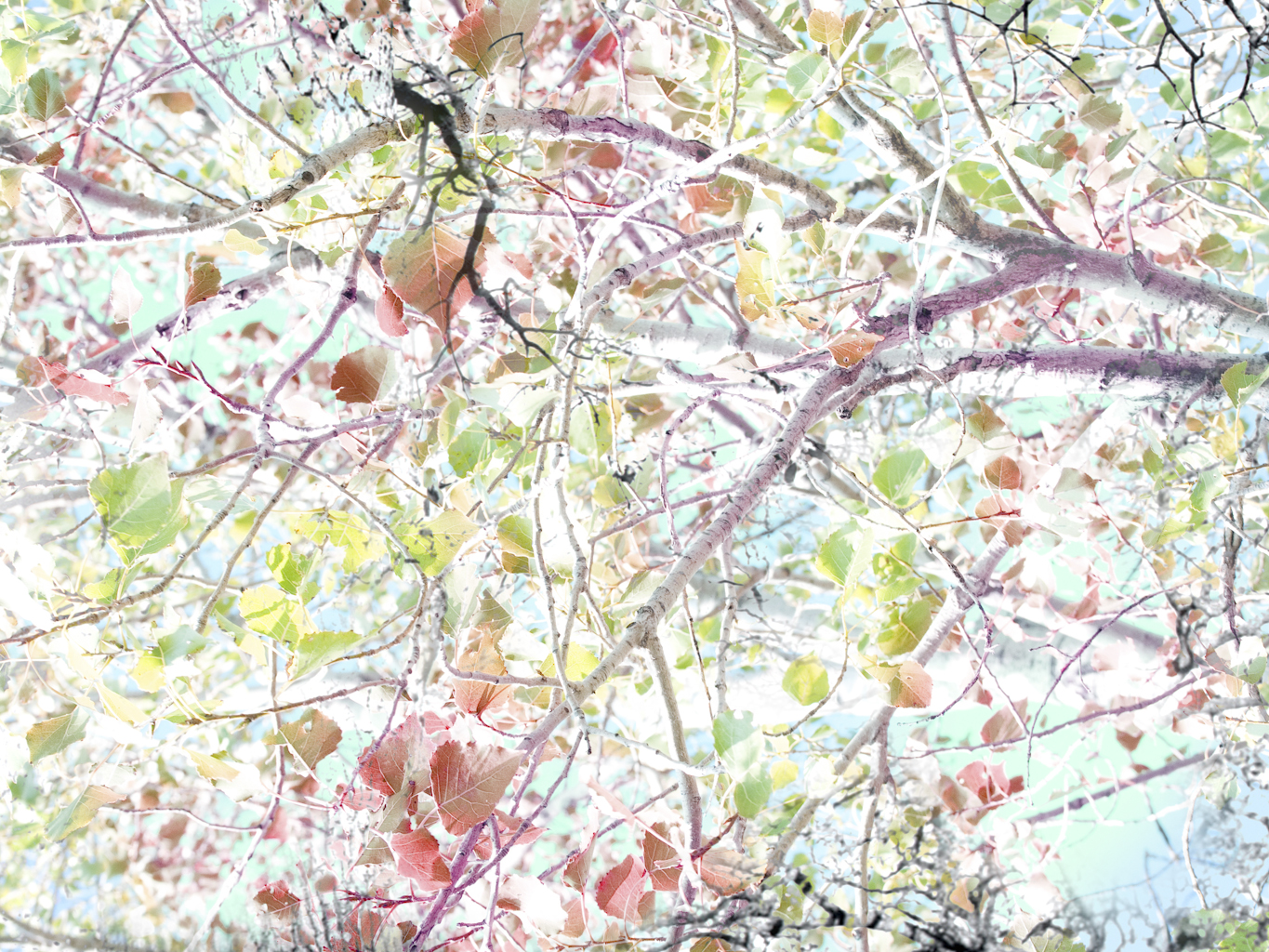 PLAY
These images are my most current work. I decided to get my camera out when my kids are napping, and record found landscapes and still lifes from the toys scattered around the house. These images are meant to be playful, fun and a simple reminder of life before adulthood.
SLEEP
One of the most challenging parts of motherhood for me is the lack of sleep. I found myself as a new mom being obsessed with how my baby was sleeping and if there was some magical solution to train, soothe, or convince my little one to sleep better. These images are a combination of pictures taken of the video monitor we have and use every day. I found it interesting to investigate a child's sleep and quite humorous to see the humanity in my little one's various sleep positions. These small video screens reminded me of the film negatives we photographers used to investigate so closely, as if I was trying to find the perfect formula for perfect sleep.
MEMORY: "Where Confusion Meets Concrete: Connections to Alzheimer's Disease"
This series served as my Master's Thesis work for the Master's of Fine Arts I earned from the University of North Texas in 2010.
This Project is an unrestrained exploration of the lives of Hazel Nye Webb Matthews and her sister Imogene Webb Ogle; both are matriarchs of their family and share the sufferings of Alzheimer's. Within this family, fabrics are inherited as a symbol of time passing, as well as responsibility and growth. The classic portrait is used to reveal the similar physical traits of family, combined with a digital abstraction to demonstrate generational ties, as well as anxiety and fear associated with watching a loved one suffer. The transitory phases of life serve as inspiration to capture and create photographs to investigate emotion and identity within family.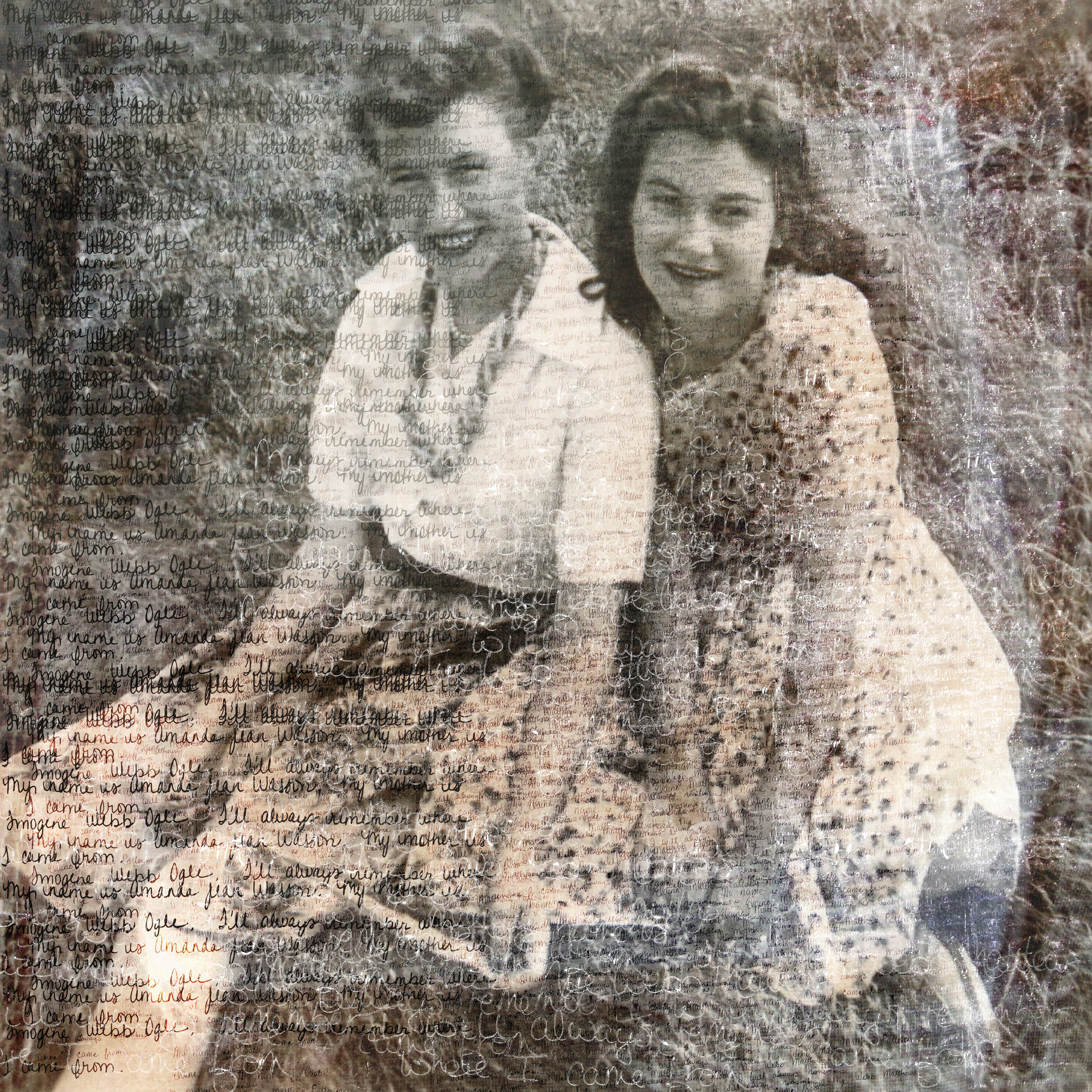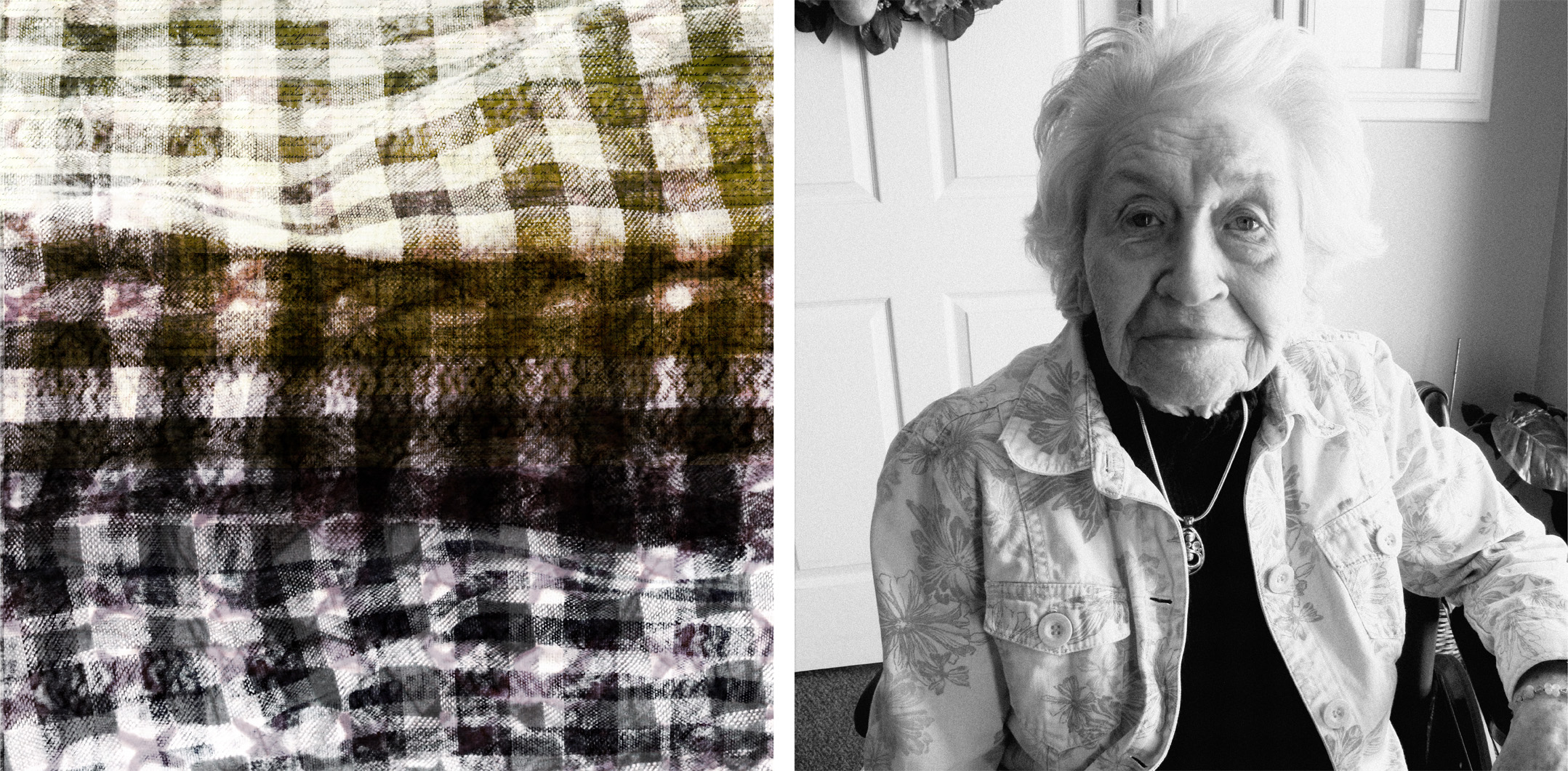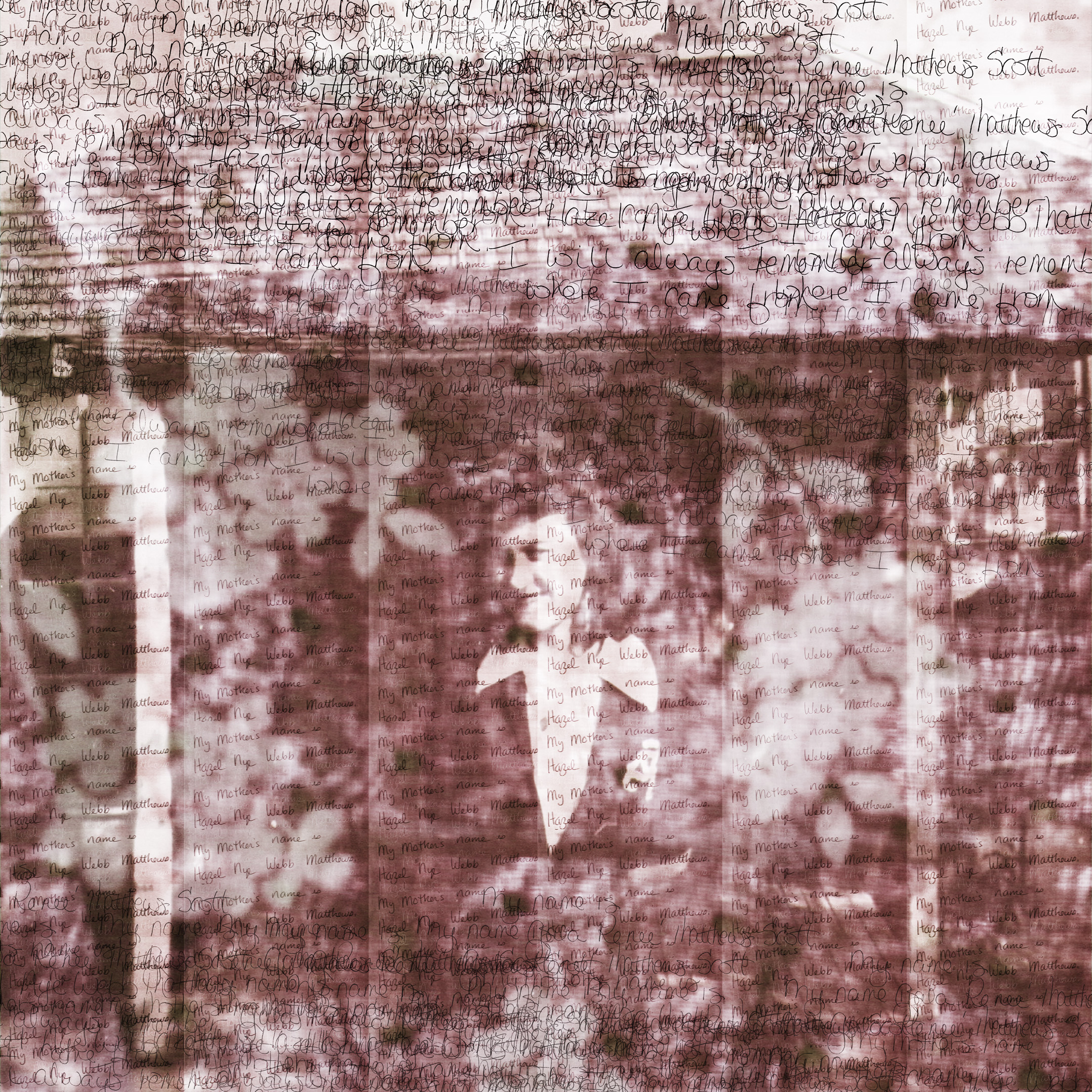 LANDSCAPE: "Searching for the Homestead"
Within the Homestead Project, the use of morning light is combined with abstraction. The Holga camera abstracted the reality of what was recorded, by the soft focus the plastic lens produced and the unpredictability of exposure. With this project, the photographic scenes of domestic space and neighborhoods built in the 1950's conflate the past and present. The neighborhoods remind me of my childhood home. The photographs symbolically show the state between remembering and forgetting.